2 results found for tag 'custom'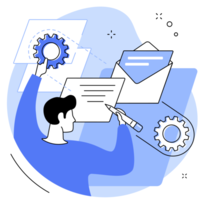 Custom messages are used to change the default phrasing within the project. For example, I may wish for my Quote Requests project to use the term 'quote request' instead of 'ticket...
0 comments • 1 person liked this • Last modified on 13 August 2018 in Beginner Guides
Process Implementation Whilst it is entirely possible for Administrators to create these E-forms and workflows, they may not have time. That's where we come in! We can work with you to streamline yo...
0 comments • Last modified on 9 August 2018 in Beginner Guides